CARO News
Field Filtration for Dissolved Metals
Posted on July 26, 2016
Everything you need to know about field filtration for dissolved metals, including why it's important and how to do it!
Ensuring Quality Data
At CARO, our ultimate goal is to provide you with accurate analytical data.  For starters, it is important that your sample(s) arrives at the laboratory in a condition that is representative of the source where it was collected. Changes in pH, temperature, oxygen, and light can significantly alter the sample's composition. Furthermore, the way the sample is collected, handled, and transported to the laboratory can have a much bigger impact on the results than what happens in the laboratory. This is especially true for dissolved metals analysis on groundwater samples.
All applicable jurisdictions, including the BC Ministry of Environment (BCMOE) and the Canadian Council of Ministers of the Environment (CCME) now highly recommend field filtration and preservation for dissolved metals. Results for samples that are lab filtered must be qualified on the analytical report. You can read more about this on page 17 of the CCME Guidance Manual, Volume 4 Analytical Methods (2016).
Why filtration should be performed in the field, as opposed to in the laboratory:
 Certain metals have multiple oxidation states.
Copper, manganese, iron, and chromium are the primary metals of environmental concern. Redox reactions can convert one oxidation state to another. Groundwater is often low in dissolved oxygen; when the water is exposed to the atmosphere, oxidation occurs. For iron and copper, the oxidation causes these metals to precipitate, or "fall out" of solution. Therefore, if the samples are filtered in the laboratory, dissolved results for these elements will likely be biased low.For example, the blue-green stain that often appears under a leaking faucet is copper oxide (CuO), formed when copper(I) is oxidized to copper(II).
Certain metals can stick to the container walls when unpreserved.
Preservation (acidification) with nitric acid to pH < 2 is also used to hold the metals in solution (for hexavalent chromium and mercury, samples are preserved with sodium hydroxide and HCl, respectively). However, samples that are not field filtered cannot be preserved because filtration must be performed before addition of the preservative. When samples are not preserved, certain elements such as boron and aluminum can stick to the sample container walls, especially plastic (HDPE). When the sample is removed from the bottle for filtration in the laboratory, a portion of these metals will be left behind, again leading to a low bias.
What is field filtration?
Field filtration involves pushing or pulling the sample, as soon as it is collected, through a 0.45 µm membrane filter and into a container with nitric acid.
Changes in filtration costs as of August 2016:
CARO will gladly continue to filter your samples and indicate this accordingly on your analytical report. However, effective August 2016, a filtration fee of $6.00 per sample will be added to your invoice. This is in line with the cost of the materials (syringes and filters) and labour that are required to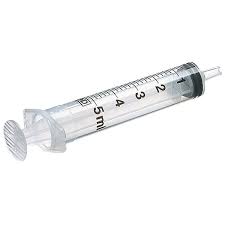 do the filtration to keep contamination to a minimum. We are also happy to provide you with the necessary supplies and instructions to perform the filtration in the field to ensure that your results will be as accurate as possible. The cost of the field filtration kit is $3.50 per sample.
If you have any questions, please contact us! To order sampling supplies or testing, please visit our online store.
For instructions on how to filter in the field, click below! 
CARING ABOUT RESULTS, OBVIOUSLY.