Quick Guide to Your Login Notice: How to Review your Sample Submission
Posted on November 8, 2020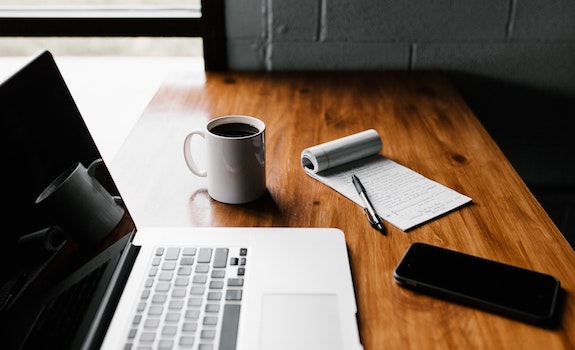 Congratulations, you've successfully submitted your sample to CARO for testing!
Within 24 hours of CARO receiving your sample, you will receive a PDF document via email, which we call a Login Notice. You may be confused as to why you are receiving this document – it lists test codes, sample names, due dates, and looks a lot like an analytical report – BUT IT'S NOT!
The Login Notice is a notification we send out with each sample submission to let you, the client, know that your samples arrived in good order, what they are being tested for, the expected due date, where the data will be delivered, as well as other important information about your samples. These are not your results, but rather the lab's way of saying "Your samples have made it!"
Once you receive the Login Notice your first task is simple: open the attachment. This is your opportunity to confirm that all the information we have logged into our system is correct, and to make any changes before the samples are extracted and it may be too late. Here is what you should be looking for:
1. Client Information
At the top of Page 1 is the REPORT-TO information provided at the time of sample submission. If this isn't you, please reach out to the lab to have it updated.
2. Sample Receipt Information
This section lists the physical condition of your samples when they were received at our lab. Here you will find the received and logged in date and times, as well as any notes about your samples that may be important in assessing their fitness for testing.

3. Report and Invoice Destination
This is who we will be sending the report and invoice to. Please ensure that the information presented here is accurate, including spelling in the email addresses provided.
PRO TIP: The Min Amount line is not necessarily the amount you will be charged for your testing. If you are unsure of the costs associated with your analysis, now is the time to give us a call and clear things up!
4. Delivery Plan
Want to know when to expect your results? This section has the information you need. The typical turnaround time for testing is 5-7 business days. If you requested a rush, or if one or more of your analyses takes a little bit longer, it will be noted here.
5. Analysis Schedule
These are the details of each sample you submitted (sample ID, matrix, sample date and time), and what tests are being performed. Depending on how many samples you submitted, this list may carry onto additional pages. We recommend that you screen this section to ensure that the information is accurate.
6. Test Package Details
This is the technical section of the Login Notice. Here you will see a detailed list of all the parameters that are tested in the requested packages (this may be an opportunity to brush up on your chemistry lingo!) We also include the reference method and reporting limit for each parameter, for you to compare to any regulatory requirement you might be following. Do not miss this opportunity to make sure that the correct package is being requested for your application.
PRO TIP: The reporting limit is the lowest amount our instruments can detect in a sample, and in most cases – this is not zero. When you receive your report back,"you may see results that are less than (<) a value: This means. This means that the amount that was detected in your sample (if any) was less than what our instrument can see.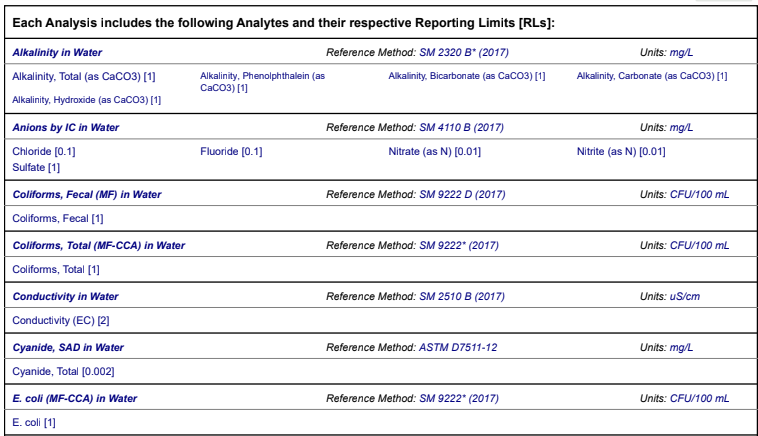 7. The Chain of Custody
Last, but not least you will find a copy of your Chain of Custody (the paperwork you submitted when you submitted your sample) on the very last page of your Login Notice. This is provided for your records, and helps you to verify that what we have logged in is in fact what you requested.
What's Next?
Once you have reviewed your Login Notice, you can sit back and relax while the lab completes the testing. You will receive a detailed analytical report delivered to recipients listed in the reporting section of the Login Notice (see item #3 above) within the timeframe outlined in the Delivery Plan section of the Login Notice (item #4, above.)
If you have any questions, concerns, or compliments about your Login Notice, give us a call at 1-888-311-8846, or by email: [email protected], and we would be happy to help.