The Science Behind Cannabis Potency Testing
Posted on August 27, 2020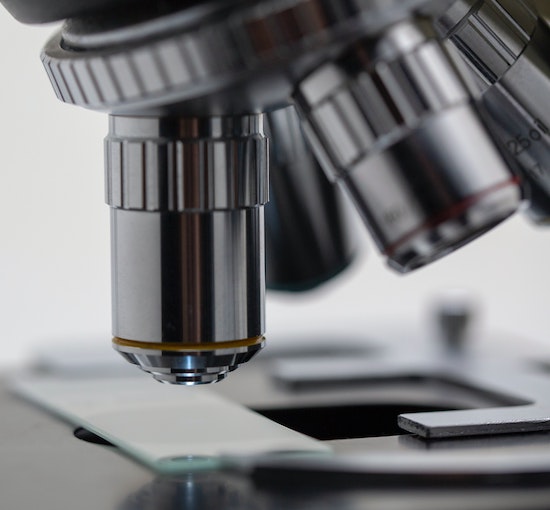 Accurate potency reporting is critical when considering the medicinal use of cannabis to allow for precise dosing. The Health Canada guideline set out for edibles in the fall of 2019 stipulates a maximum THC concentration of 10 mg per discreet unit, which highlights the need for accurate potency testing. The need for robust methods is further magnified when considering the variability of samples matrices including flower, oils, concentrates and edibles. The accuracy of laboratory-generated potency data can have a significant impact(s) on human health, so it is important to understand how and why variability in testing can occur. If you have any question about Cannabis Potency Testing, please contact us today.
HOW do you measure potency?
Potency is a measure of delta-9-tetrahydrocannabinol (THC) concentration and is often reported as a percentage by weight. (Fun Fact: According to Health Canada, the potency of dried cannabis has increased from an average of 3% in the 1980s to approximately 15% today.) THC is the psychoactive ingredient in the cannabis plant, however the majority of THC in cannabis exists as the precursor molecule tetrahydrocannabinolic acid (THCA), a non-psychoactive cannabinoid. As per Figure 1 below, loss of the carboxylic acid group of THCA through heat produces the THC. Potency is therefore calculated from the concentration of both molecules, according to the following equation: % Total THC = % THC + (% THCA x 0.877). This conversion factor accounts for the weight of CO2 lost through thermal decarboxylation.

Figure 1. The conversion of THCA to THC, and subsequently to CBN.
With this information in hand, it is important to understand the method by which your samples are being tested. Canadian regulatory standards do not currently reference standardized methods for potency testing, so the onus is on the lab to develop internal methods which provide at once a high level of accuracy and precision. There are several analytical approaches frequently used in the industry to test potency including gas chromatography (GC), high-performance liquid chromatography (HPLC) and nuclear magnetic resonance (NMR). Gas chromatography and high-performance liquid chromatography are the most commonly used and are coupled with a variety of detectors such as mass spectrometry (MS), Ultra Violet (UV) or triple quadrupolar mass spectrometry (QQQ-MS.) Pardon all the acronyms; you will get used to them!
WHY is instrument selection important?
The instrumentation is key to understanding your results. In the case of gas chromatography, the sample is heated prior to being introduced to the separation column. Looking back at Figure 1 (above), this heating process will convert all your THCA to THC. If you wish to capture the percentage of both THC and THCA in order to apply the potency calculation, gas chromatography is not the appropriate analytical method. HPLC, on the other hand, does not require heating of the sample and instead relies on solvents to pass the sample through the separation column. This allows for the quantification of both THC and the precursor THCA, for a more accurate determination of potency.
WHAT else do I need to consider?
Instrumentation is only one part of the process, and many other factors must be considered to ensure quality data. How the sample is prepared or extracted prior to being analyzed on the instrument is just as important. Extraction solvent, homogenization strategy, and storage temperature all play critical roles in the effective isolation and preservation of your potency targets, THC and THCA.
1. Storage Temperature
It is well documented that THC concentrations will diminish over time at elevated temperatures, through degradation to cannabinol (CBN). A study conducted at CARO showed this effect was most pronounced in concentrate and oil samples, which exhibited an average reduction in the potency value by approximately 6% after 3 months storage at room temperature. This demonstrates the need to consider the environment in which samples are stored both in the lab, as well as through the entire life cycle of the product prior to sale. Exposure to light or oxygen will also speed up this process and reduce the concentration of THC via conversion to CBN (see Figure 1.)
2. Homogenization
Homogenization is the process of preparing the most uniform, representative sample for analysis as possible. It is also the step where the differences between matrices are most apparent (what works for dry flower needs to be adjusted for concentrates, for example). Typical procedures include grinding and/or sonication and must be carefully selected to ensure accurate reporting.
3. Extraction
The amount of sample used in the extraction process is a fine balancing act. Statistically speaking, more volume of tested sample will yield data that is more representative of the batch. In real life, the cannabis matrix is complex, and the background fatty acids that occur naturally in the plant can cause matrix interferences that are increased in proportion to an increase in sample volume. A balance is therefore needed to increase accuracy without significantly increasing matrix effects.
So HOW do I know what data to trust?
If you have read this far you may be wondering about how reliable potency data really is, given the number of challenges presented above (lack of standard methods, variation associated with sample matrix, elevated temperature, extraction considerations, etc.) One way to keep it all straight is through proficiency testing (PT), also known as interlaboratory comparison. Under such programs, a standardized sample is distributed through a network or labs to be analyzed, and the results are compared. This system of third-party, blind testing measures laboratory proficiency and levels the playing field in industries where standard methods have yet to be implemented. It is therefore recommended that you check with your lab to confirm that they are participating in a proficiency testing program. CARO Analytical Services has recently completed a round of proficiency testing for potency administered by the Canadian Association for Laboratory Accreditation (CALA) and performed very well.
A little bit about CBD
Although the focus of this conversation has been on THC or THCA, similar principles apply to other cannabinoids. Cannabinol (CBD) is the second most prevalent active ingredient in cannabis next to THC and has gained interest in its entourage effect with THC but also as a standalone compound for a variety of applications including epilepsy, inflammation and anxiety. Cannabidiol (CBD) generally garners a similar level of attention as with THC and follows a similar thermal decarboxylation pathway from the parent compound cannabidiolic acid (CBDA). A typical potency test will be able to report a concentration of both CBD and CBDA, along with a myriad of other cannabinoids.
Are you ready to start testing? Contact us today