Thank you for choosing us as your analytical services partner! You are now part of an elite group of Environmental, Food and Cannabis experts, working together to make the world safer and healthier.
In the spirit of having great Chemistry, this Welcome package was designed to help you familiarize yourself with all things CARO, including the Who, What, When, Where and How of our laboratory services. After reading this document we hope that your first project will feel like less of a blind date, and more like walking into a place where "everybody knows your name."
STEP 1:
Setting up your CARO account
1a. Environmental/Food Account Setup
Please complete this form to make sure your data reaches you, and you get the most out of CARO's services.
1b. Cannabis Account Setup
Please complete this form to ensure that we deliver to the exact specifications you need!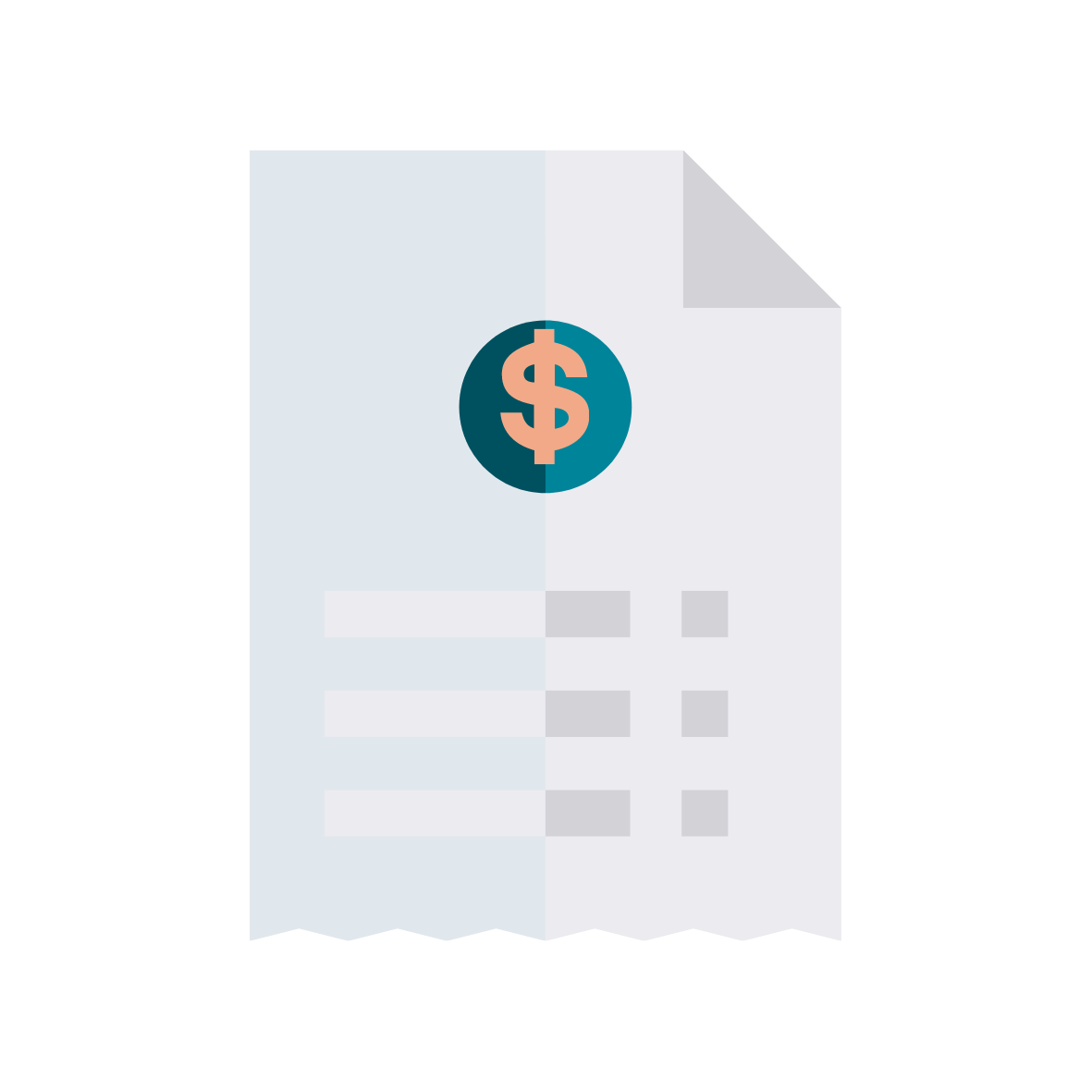 2. Choose your Payment Method
If you are planning on working with us for a long time (we sure hope you are!) you can apply for credit here: CARO's credit request form.
If you do not hold credit with us, all data is provided on a pre-paid
basis only. We accept Credit Card (VISA/MC), Cheque and EFT.
3.
Create an Online Account
For our individual users, you can create an online store account here, which will allow you to place and track your orders online. Our automated ordering system provides
real-time updates by email, with the convenient option of one-click reordering of supplies.
For our corporate users, CARO uses a FREE, all-in-one program management solution: CCI to communicate important information about your work with us.   Through the CCI you can access status updates on your bottle orders and workorders, retrieve billing information, submit COCs, and much more!   Please check your inbox for an activation email, or request a new one by completing the form here.
STEP 2:
Get Ready to Sample
The next step after creating your CARO account is to place an order for sampling bottles and supplies. This can be done online, by visiting the CARO store. After placing your order you will receive an e-mail confirmation with your order and tracking information, so you always know where your supplies are.
STEP 3:
Sampling
Now it's your turn! When you receive your bottles, you will be ready to collect your samples.
Helpful resources to get you through your sampling day are available on our Resources page.
Before submitting your sample back to CARO, make sure to include your Chain of Custody form (COC).
Missing or incomplete COCs may result in data delays (and nobody likes delays!)
STEP 4:
Submitting your Samples
Samples can be dropped off at any CARO laboratory location. Cut-off time for TAT calculation is 3:30 pm for routine submissions, and 10:00 am local time for same-day requests. Please note that rush TATs require advanced notice and will incur surcharges. Availability of rush will depend on the parameter(s) being requested – when in doubt, please inquire about specific rush requests prior to submission.
Once your samples arrive at the lab, we inspect each sample for integrity and ensure that the accompanying paperwork is filled out correctly. Your samples are then logged into our system, and you will be sent your first CARO deliverable: The Login Notice (read more here).
To help you understand how TATs work, we have mapped our two typical scenarios below: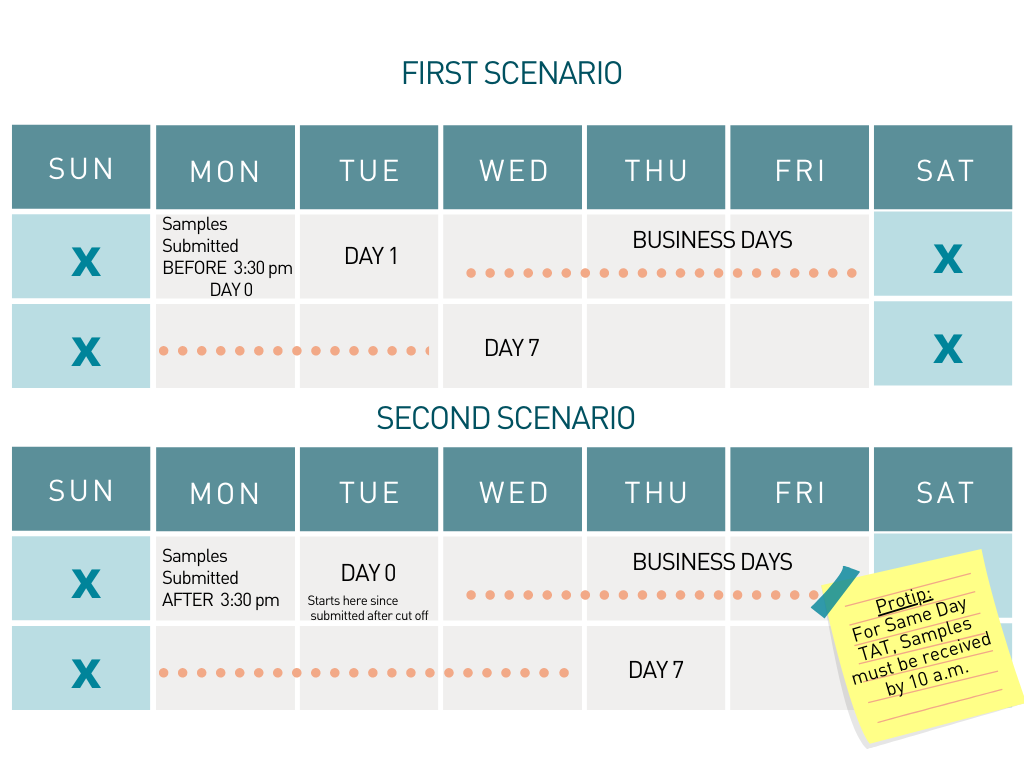 STEP 5:
Certificate of Analysis
When your analytical report is ready, you will receive an e-mail with the results and any additional necessary information.
If you find yourself with doubts about how to read or interpret your data, please check out our document: How To Read Your Report.
Features of every CARO report include:
General project information
Test results
Quality Control (QC) data
Comparison to specified regulatory guidelines (optional)
Special notes about your sample(s)
STEP 6:
Keeping in touch
We are always sharing the extraordinary things our scientists are working on in the lab, including new services, product updates, company news, our environmental lab in Alberta and local information for you to share with friends. We are active on LinkedIn, Facebook, Instagram and Twitter, and would love for you to join our growing network of charismatic scientists. Collaboration is key to advancing scientific knowledge, and helping to make our world safer and healthier!
Still have questions?
We are always updating our Frequently Asked Questions, where you can find more information about our capabilities, timelines, and business locations/hours. You can also e-mail [email protected] to connect with a Client Service Scientists – we are always happy to accompany you on your sampling journey.